Arriving by train - Quick & Economical by Rail
No stress, no traffic jam, no filling up the tank.

Starting from just 39 euros, you can travel from Germany quickly and economically to the Kronplatz region.

Positioned in the heart of Europe, South Tyrol has a good train network, with connecting trains from the Austrian Federal Railways (ÖBB), Italian Trenitalia, as well as Deutsche Bahn (DB).

International railway connections are offered as far as Fortezza-Franzensfeste in South Tyrol-Südtirol. Change there for the local rail line to the Val Pusteria-Pustertal valley.

Once you have arrived, you are always mobile with the Holidaypass, which will allow you unlimited travel on all means of public transportation for three or seven successive days in all of South Tyrol-Südtirol.

If you like to come by airplane the nearest airports are: Brescia, Bergamo, Treviso, Verona, Innsbruck, Salzburg and Munich.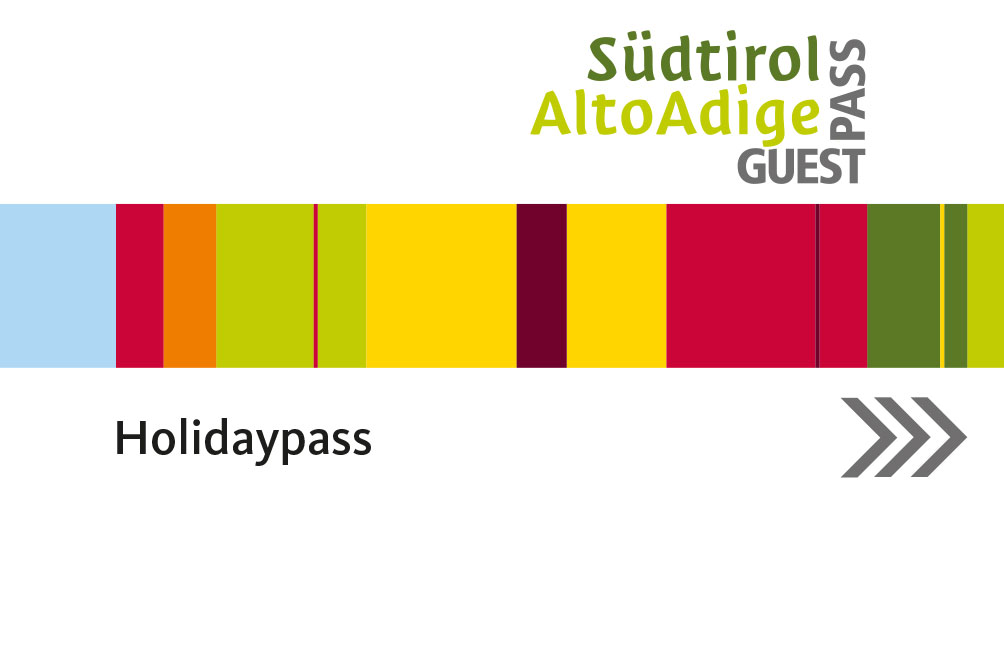 Holidaypass
The Holidaypass entitles the holder to the unlimited use of all public transportation (including regional rail travel) in allof South Tyrol-Südtirol throughout the entire year.

You will receive the travel pass free of charge at your arrival day.

Furthermore, with the Holidaypass you'll be able to participate at several activity programs free of charge and you'll benefit from various discounts.

Free use of all public South Tyrolean transport

•Regional trains in South Tyrol (Brennero (A)–Trento, Malles–San Candido)

•Local busses (intercity – and citybusses)

•Cable cars Rio Pusteria-Maranza,, San Genesio, Renon, Mendola and Renon train

•Unlimited use of the ski busses in Val Pusteria Valley (Val Gardena Valley inclusive)